Founded in 1989, PESA Uniformes S.A de C.V., is a company specialized in the manufacturing of uniforms for schools, sports, police, casual, industrial, restaurants, and medical use, among others.
Our constant updates and acquired experience allow us to be a multi-style company. We have the ability to understand your needs and transform them into garments with custom designs that reinforce your identity.
Based on our motto "Love for my work, well-being for my family!" we seek continuous improvement and personal and professional growth of those who are part of this great company.
We are moved by passion for innovation and, above all, by our customers, with whom we generate ideas that become the best products and create pleasant experiences. Thank you for visiting us!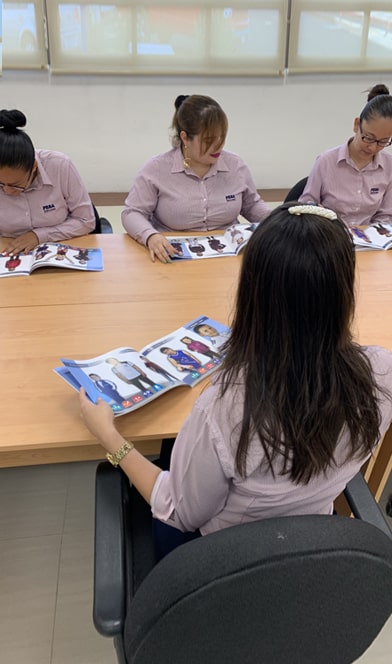 Mission: we design, manufacture, and sell uniforms to your full satisfaction to earn your trust.
Vision: to boost your identity with uniforms that project a difference and generate value.
Trust: we promptly comply with the commitments acquired.
Honesty: we are congruent between what we think and say, and act towards the common good.
Loyalty: we identify with our company and work with love, passion, joy and commitment.
Quality: we are obsessed with our customers, and always offer them the best.
Service: Awe provide timely and personalized attention to those who have contact with us.
Innovation: we develop better ways of doing things and we are continually applying changes to improve.
Productivity: Awe optimally use the company resources to achieve results.
We have a creative, human, dynamic, responsible and efficient team.
Our commitment and daily effort have made us being recognized for the quality products we make and for the atmosphere of respect and friendliness within our facilities. The satisfaction of our clients, both internal and external, and the fulfillment of our commitments are our work guidelines.
We have the following badges: